After many months of searching almost every single bike store in town, I believe that I have finally come across one with a suitable model for me. It's called Evans Cycles, it's based right here in London and it has an extremely large array of different folding bicycles on offer. If any of you are based around the Woolwich area of town, you should totally head down and check it out if you are in the market for purchasing one yourself. Seriously, check it out now.
Anyway, without much ado, I'll let you all in on what model I finally decided to go for – the Dahon Mu SL. It's a relatively expensive model, but one that I feel will certainly be worth its weight in gold – okay, probably not quite that much, but close. This bike, simply put, offers so many benefits over not only the cheaper folding bike models, but also the more premium ones too. Also, I think it's key to point out here that Dahon is a truly premium brand and probably tops Brompton for quality. There really aren't many fold up bicycles that are as portable and lightweight as the Dahon Mu SL – it really is, in my eyes, the best folding bike around.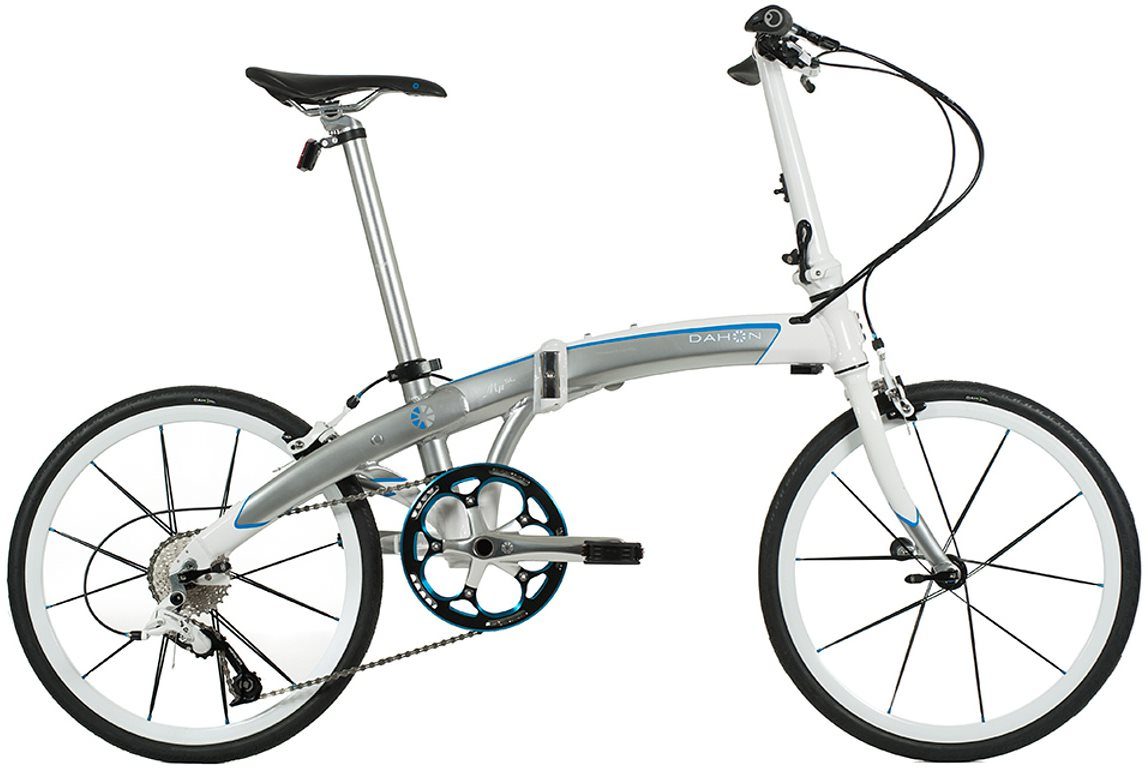 I'd love to hear all of your opinions about this purchase either way, despite the fact that none of you will be able to change my mind here. I've received my bike and tested it out too, it really is a monster on the road. Never before, with any type of bike (mountain or folding), have I ever found it so easy to get around town. I literally fly about and can effortlessly carry my bike anywhere with me too. I love the fact that when on my daily commute I can take my new bike along with me on the road and on the tube too – it really does make all of the difference and I'm glad to see more and more people taking advantage of it these days.
I think in the near future there wont be too many people using normal bikes anymore, particularly in large metropolitan cities like London – it's almost certainly going to be a thing of the past in the next ten years, mark my words folks, it's the future. So, get ahead of the game yourself, go down to your local bike store and grab one for yourself, you certainly won't regret it. I'm probably not going to be posting here for a few days now while I test out my new bike, hopefully when I return I'll have a few awesome stories of places that I've visited and things I've seen. Thanks again for visiting my blog and reading, I really do appreciate it and I promise I'll be back posting more in a very short while, keep your eyes peeled people!
If you'd like to find out the exact model that I purchased, head down to Evans Cycles and ask for Mike, he will point you in the right direction as he is a personal friend of mine!